Ellen McIlwaine
Ellen McIlwaine (United Artists 1978)
Cantautrice e chitarrista originaria di Nashville, Ellen McIlwaine incide tra il 1972 e il 1975 tre album di stampo prettamente folk. Dopo una pausa di circa tre anni ed un cambio di etichetta si ripresenta nel 1978 sul mercato discografico con un album che propone un sound completamente diverso. Si tratta infatti di un lavoro di ricercato pop-soul, più ricco musicalmente dei precedenti dischi e sicuramente più orecchiabile. Ad esclusione di un brano scritto dalla stessa artista, il lavoro è composto da pezzi di vari autori, tra cui troviamo una bella versione di "You've Come Over Me" dello Stanky Brown Group, qui però intitolata "You May Be All I Need". Dopo questo album Ellen McIlwaine alternerà lunghe pause a qualche incisione di dischi di blues.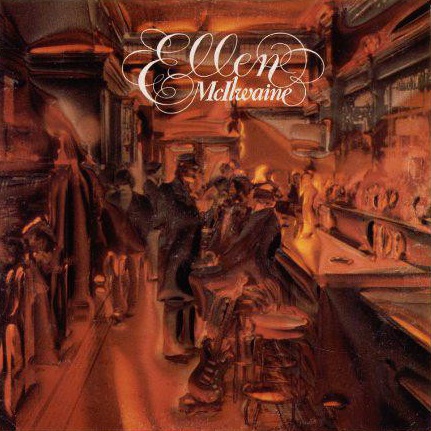 Producers: Jerry Schoenbaum
Musicians:
Bass: John Lee
Drums, Percussion: Gerry Brown
Guitar: Daryll Thompson, Ellen McIlwaine, T.J. Tindall
Keyboards: Cotton Kent
Organ: Jerry Cohen
Saxophone: Bobby Mallach
Backing Vocals: Don & Gerry Moore, Ellen McIlwaine
Tracks:
1. We Got Each Other
2. Isn't That So?
3. You May Be All I Need
4. Money Can't Save You
5. Love And Devotion
6. Steal Him Away
7. (I Gotta) Ramble Just Like You
8. Lover's Lane
9. The Last Good Man In My Life
10. Don't You Have Any Love In Your Heart?