Glenn Shorrock
Cantautore di origine inglese ma emigrato giovanissimo in Australia, Glenn Shorrock tra gli anni '60 e '70 fa parte di tre importanti band australiane con cui ottiene sempre un buon successo. Dapprima con i Twilights dal 1964 al 1969, poi con gli Axiom dal 1969 al 1974 ed infine con la Little River Band che è sicuramente il gruppo che riesce ad avere il miglior riscontro di vendite a livello internazionale. Nel 1982 pubblica il suo primo album da solista proponendo un pop-rock adulto di buona qualità, prodotto da John Boylan e arricchito dalla presenza di ottimi musicisti e vocalists. I brani sono quasi tutti degli originali scritti da Shorrock ad eccezione della cover di "Summer in The City" dei Lovin' Spoonful e la gradevole "Angry Words" di Brian Cadd.

Villain of the Peace (Capitol 1982)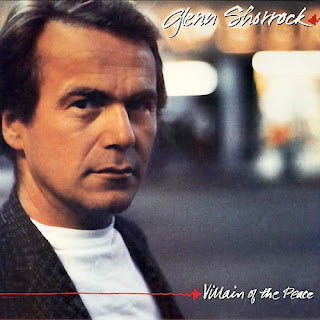 Producer: John Boylan
Musicians:
Drums: Michael Botts
Bass: Bob Glaub, Scott Chambers
Guitars: Andrew Gold, Kevin Dukes, Jeff Baxter, John Boylan, Waddy Wachtel
Keyboards: Bill Payne, Jai Winding
Synthesizer: Steve Davis, Michael Boddicker
Percussion: Geoffrey Hales, Paul Grupp
Harmonica: Jimmie Fadden
Sax: Tom Scott
Background Vocals: Timothy B. Schmit, Marcy Levy, Randy Meisner, Karla Bonoff, Brian Cadd, Tom Kelly
Tracks:
1. Don't girls get lonely
2. A cry in a jungle bar
3. Secrets
4. Angry words
5. Villain of the peace
6. Rock 'n roll soldier
7. Til I loved you
8. Onwards and upwards
9. Haunting me
10. Will you stand with me?