Sandy Contella
Cantante originario di Orlando in Florida, Sandy Contella pubblica alcuni singoli nella prima metā degli anni '60 per poi allontanarsi dall'attivitā musicale. Riappare nel 1979 con l'album "Between Two Hearts" che viene inciso per la EMI grazie all'aiuto di Paul Anka che ne č anche il produttore esecutivo. Contella interpreta con la sua voce da crooner alcuni pezzi giā noti di Paul Anka presi dai dischi degli anni '70 come "You Bring Out The Best In Me" da "The Painter" (1976), "Slowdown" da "The Music Man" (1977), "Don't Ever Say Goodbye" da "Listen To Your Heart" (1978) e "Together Again" e "Life Song" contenuti in "Headlines" che esce in contemporanea nel 1979. Nell'album di Contella sono presenti degli episodi eccessivamente melodici ma nel complesso l'album č gradevole grazie anche alla presenza di David Foster e Jay Graydon che suonano e curano gli arrangiamenti di alcuni brani.

Between Two Hearts (EMI 1979)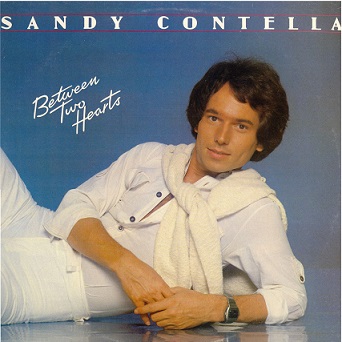 Producer: ?
Executive Producer: Paul Anka

Musicians:
Guitar: Jay Graydon
Keyboards: David Foster
Background Vocals: Bill Champlin, Kerry Chater, Dave Fisher, Venette Gloud, Jo Ann Johnson, Melissa McKay, Sally Stevens, Carmen Grillo
Others Musicians: ?

Tracks:
1. Slowdown
2. Don't Ever Say Goodbye
3. Strangers
4. Life Song
5. You Bring Out The Best In Me
6. You Know How To Hurt A Guy
7. Together Again
8. Someone To Love
9. Between Two Hearts
10. Country Lullabye
11. When It's Just You And Me
12. Seasons